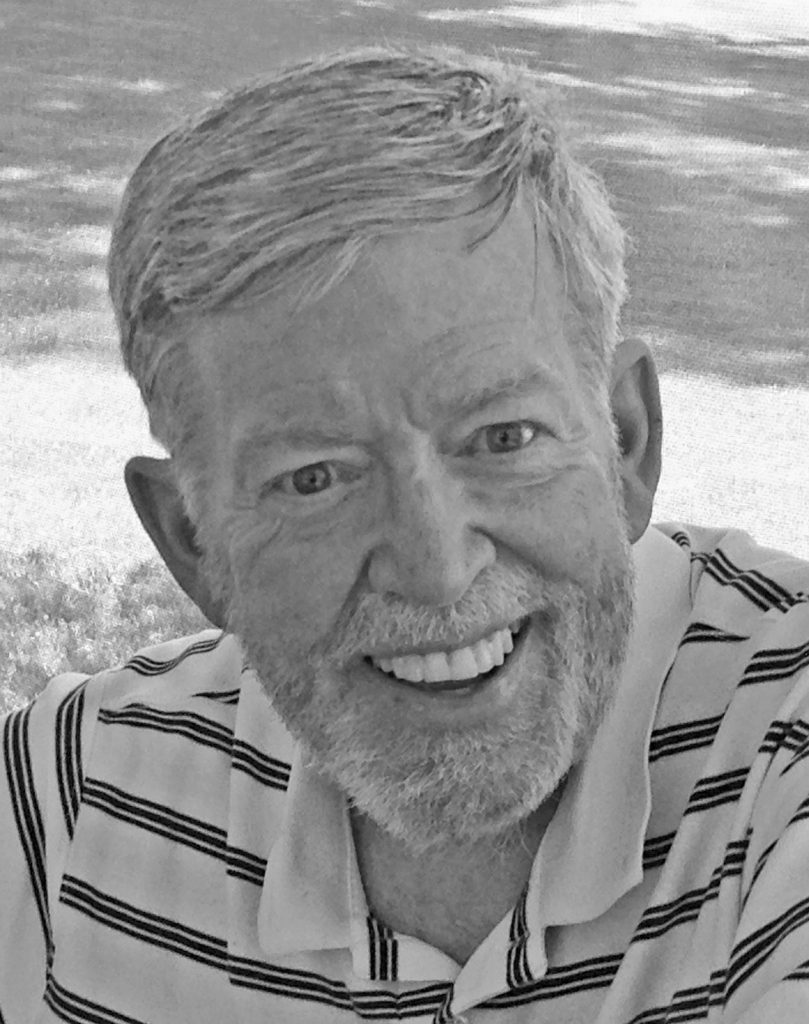 James ("Jim") Walter Peterson, 70, of Hayes, passed away peacefully on Monday, Feb. 24, 2020.
Jim was diagnosed with Parkinson's disease in his mid-40s, and after battling the disease valiantly for 24 years, he ultimately succumbed to the damage Parkinson's wreaked on his body and brain.
Jim was born in Bronxville, New York, on June 22, 1949 to Walter John Peterson and Claire Hoffman Peterson. He graduated from Tuckahoe High School. He attended Tulane University and graduated from New York University (NYU) with a Bachelor of Science degree in Mathematics. Jim subsequently earned a Master of Business Administration from NYU's Stern School of Business, where he majored in Finance.
He married Catherine Fogarty on April 23, 1977 in Darien, Connecticut. Prior to moving to Virginia in 2015, Jim and Cathy raised their four children first in Scarsdale, New York, and then in New Canaan, Connecticut, where they lived for 30 years. Jim began his over three-decade banking career in 1971, working in Trusts and Estates at Bankers Trust, and later, at Chase Manhattan Bank. This is where he would meet his future wife, lifelong companion and loving caregiver, Cathy. After several years at Chase, Jim earned admission to CMB's Credit Training Program. Upon successfully completing the program, he began his career in Corporate Banking where he assisted major corporations with all of their credit and financial needs. Interestingly, his career went full circle when after he left Chase to work at Bank One; Bank One ended up being acquired by J.P. Morgan Chase & Co. Aside from his professional career, Jim's passions were his family, sports, and music. He found a way to interweave these passions in all that he did. Jim was very involved in every aspect of his children's lives, from being their math tutor, the chief of their YMCA Indian Princesses & Guides tribes, their T-ball, baseball, and basketball coach, and the most loyal and dedicated fan of everything else they did. Jim was an accomplished athlete himself, captaining his baseball and basketball teams in high school and continuing to play basketball in college. Throughout the healthy phase of his life, he had a fantastic ability to pick up and master any new sport. Within months of basic beginner lessons in tennis and golf, he was able to compete with friends who had played these sports for years. Jim's deep love of music began in his youth; he and two high school friends formed their own band, in which he was the lead singer. While this venture never went further than each other's garages and a few house parties, they had a fabulous time making and enjoying music. Throughout his life, Jim could name nearly any '50s, '60s or '70s song title, artist and release year within seconds; he impressively retained this talent up until his passing.
He is survived by his wife, Catherine Fogarty Peterson, and their four children, Laura Peterson of New York, New York, Pamela Peterson Martinez (Gabriel Santos Martinez) of Darien, Andrew James Peterson of Gloucester, and Mary Rose Peterson DeTour (Walter Tyler DeTour) of Darien; his three grandsons, Charles Gabriel Martinez, Christian James Martinez and Walter Wells DeTour; his mother, Claire Hoffman Peterson of Cape Cod, Massachusetts; his aunt, Francis Giordano of New Rochelle, New York; his sister, Gayle Peterson Lechner of Westfield, New Jersey, and her three children, Brendan Lechner, Coleman Lechner, and Mary Kathleen Keeler.
Jim was predeceased by his father, Walter John Peterson. Jim was also loved and supported by the extended Fogarty family, especially his siblings-in-law, Theresa Stavens, Joan Donaldson, Harry Fogarty, and Charles Fogarty.
A private family memorial service was held in Hayes. Jim will be buried, memorialized and celebrated at a future date in Connecticut.
In lieu of flowers, the family would greatly appreciate donations to the Michael J. Fox Foundation online (www.michaeljfox.org) or by mail (P.O. Box 5014, Hagerstown, Md. 21741-5014).
The family wishes to extend a special thanks to Jim's longtime caregivers, Sherita Gray and Angela Smith, the compassionate staff at the Cottages at Gloucester House, and everyone at At Home Care & Hospice. Services under the direction of Hogg Funeral Home.