Theresa Ann Setterholm Crowder, age 60, of Hayes, lost her battle with Alzheimer's on April 10, 2020.
She was born April 12, 1959 to the late Bernard Franklin Setterholm Sr., and Frances Harris Setterholm. Theresa graduated from Gloucester High School, and in 1981 she married Raymond "Motie" Crowder III. She retired from Peninsula Memorial Park, Newport News, following 32 years of dedication.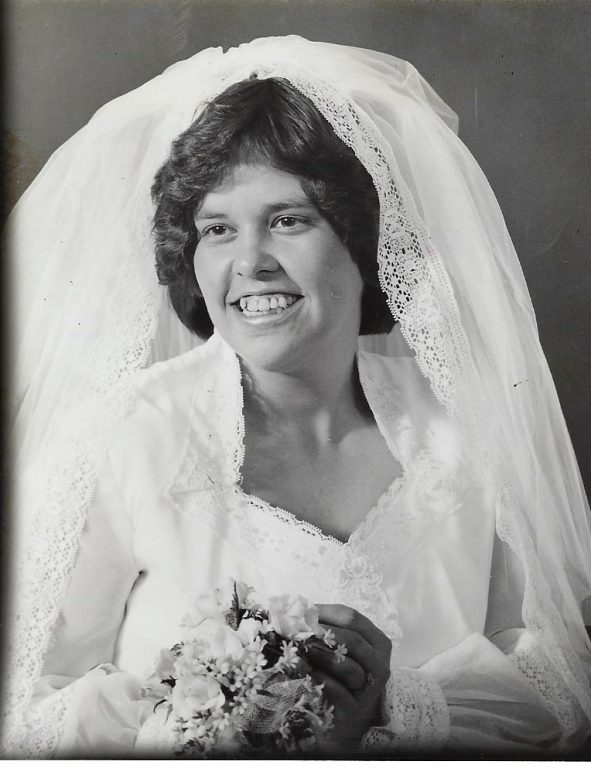 Theresa never met a stranger, captivating everyone she met with her smile and kind, loving heart. Their infant daughter, Jenna D. Crowder, preceded her in death.
She is survived by her husband of 39 years, Motie; daughter, Amy Samantha Crowder; two grandchildren, Mallorie Alexus Coates and Sammie Jake Coates.
We want to extend a special thank you to her private caregivers, Rachel Brown, Pam Hudgins, in addition to Riverside Walter Reed Hospice nurses, Christy West, Angie Jenkins, and Suzanne, for their compassion as well as excellent care.
Because of the COVID-19 pandemic, services will be private.
In memory of our loved one, contributions can be made to Riverside Walter Reed Hospice, 7358 Main Street, Gloucester, Va. 23061.