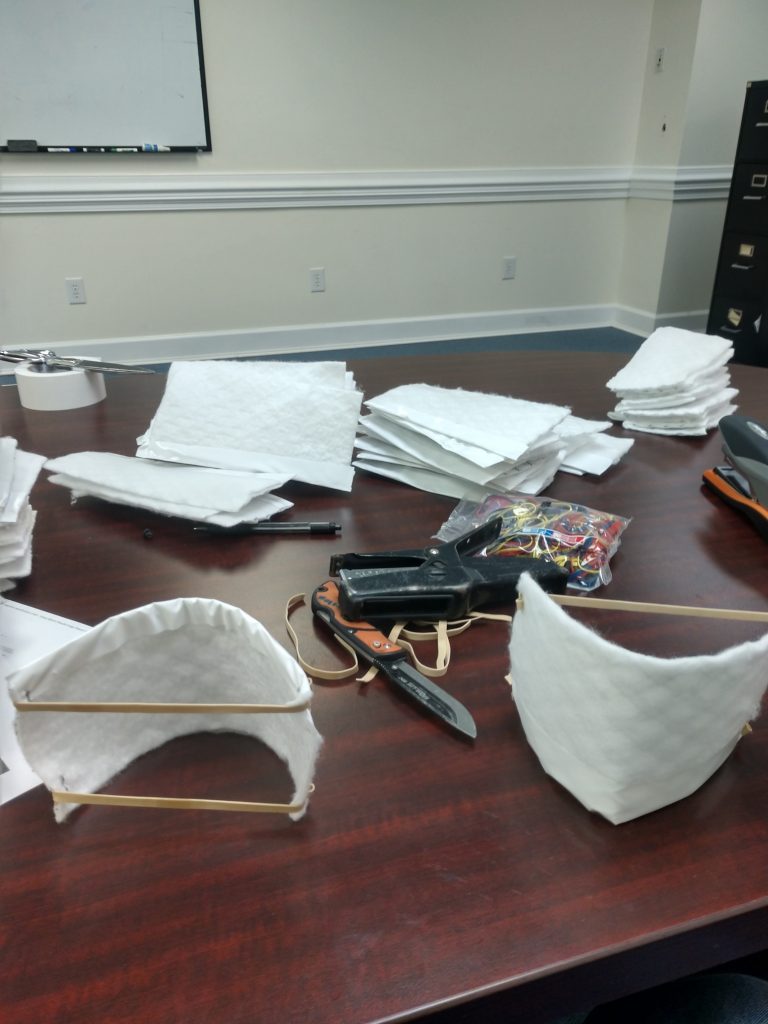 Hard times call for creative measures, and that has never been truer than in the current health care crisis, when people everywhere are trying to find ways to ensure health care professionals have the medical supplies they so desperately need.
Mellon Mechanical
Employees of Mellon Mechanical in Gloucester typically use face masks while on the job installing commercial and residential HVAC and refrigeration systems. In addition, personnel who service the systems have a great deal of face-to-face interaction with customers, leading them to need to wear face masks for protection during these uncertain times.
Company owner Mark Mellon said the masks are hard to come by these days, so while changing a filter in a home recently, he hit on the idea of making some masks out of filter material. He said that HVAC filters are "super clean, readily available, and easy to cut with heavy-duty scissors."
So, he ordered a package of them and proceeded to make masks by cutting the material into rectangles large enough to fit over the bottom of the face, taping the edges with heavy-duty white tape, and stapling on two large rubber bands per mask to fit around the head. He said he found he could make 80 to 85 masks out of each filter. He ordered eight filters online and received them in five days' time.
Because the filters have thin mesh wire in them, the masks can be bent to fit the shape of the face, said Mellon. On top of that, the filters he used have a MERS 13 rating, which means they'll trap up to 75 percent of particles that are anywhere from 0.3 to 1 micron in size. According to a National Center for Biotechnology Information study Mellon found online, the N95 respirators used by hospital personnel and emergency responders trap up to 95 percent of particles that size, but Mellon said he just doubles the material.
Mellon said he isn't personally making masks for health care providers, but he wanted to make sure people who might be doing so know about the material he's using.
"This filter material is readily available, and the filtration on them is excellent," said Mellon. "If people got busy with these, they could punch out as many as they needed."
Middle Peninsula Medical
Faced with a shortage of surgical masks and the inability to obtain more, Dr. Christian Wathen of Mathews said that three local ladies who prefer to remain anonymous have stepped up "like angels" and provided homemade masks for her practice, Middle Peninsula Medical.
The masks are made of two outer layers of cotton with an inner layer of T-shirt material that offers a 75 percent protection rate against small particles such as viruses, said Wathen.
While that protection rate falls short of the 95 percent afforded by an N95 face mask, she said, it's better than nothing. And one thing the homemade masks have that the manufactured ones don't is they can be sterilized in an autoclave and reused.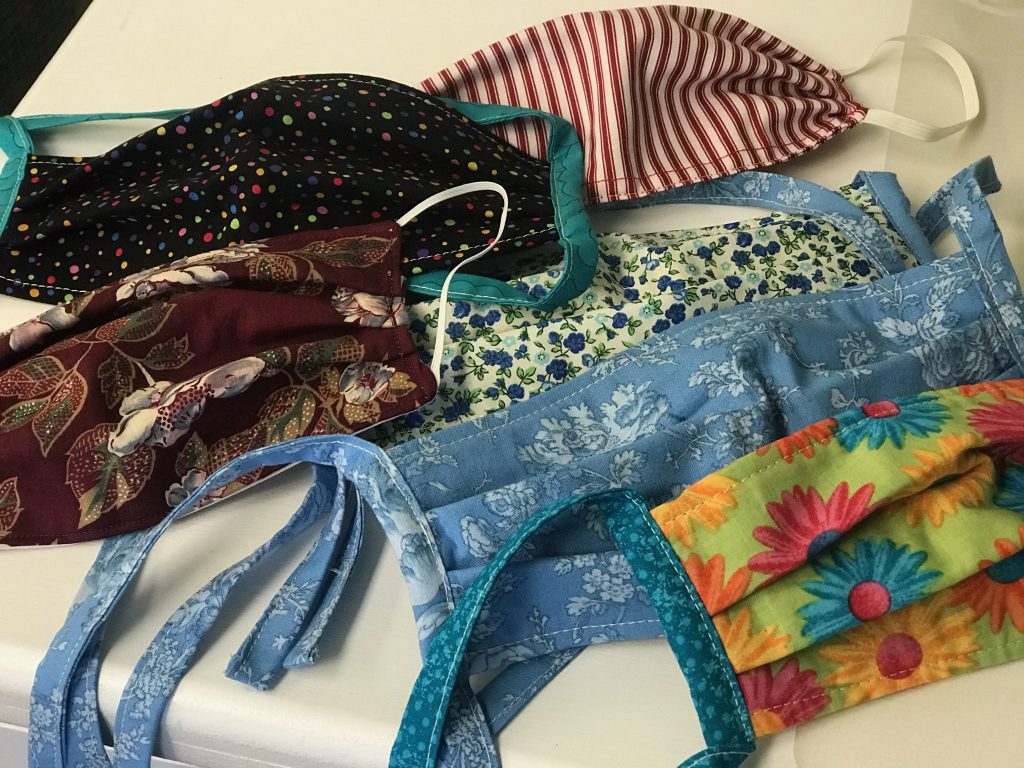 "You cannot get a mask anywhere," said Wathen. She said her practice is down to just two boxes of surgical masks and four N95 face masks, and "when they're gone, they're gone." Even surgeons are now talking about using soft masks, she said, which is highly unusual.
"But you've got to do something," she said. "It's better than nothing."
In the current environment, everything possible needs to be done to reduce particle spread, said Wathen. "If we can reduce it by just 30 percent, that's better than nothing," she said.
Wathen said she's incredibly grateful to the three angel seamstresses for their thoughtfulness and hard work.
"It's amazing the way the community just bonds up together," she said. "We're so thankful—and thrilled."