Ian Hunter Brisbin of Page, Arizona, passed away on May 14, 2020. He was born in Oakland, California on April 18, 1994 and, like many children of military families, he grew up all over the place.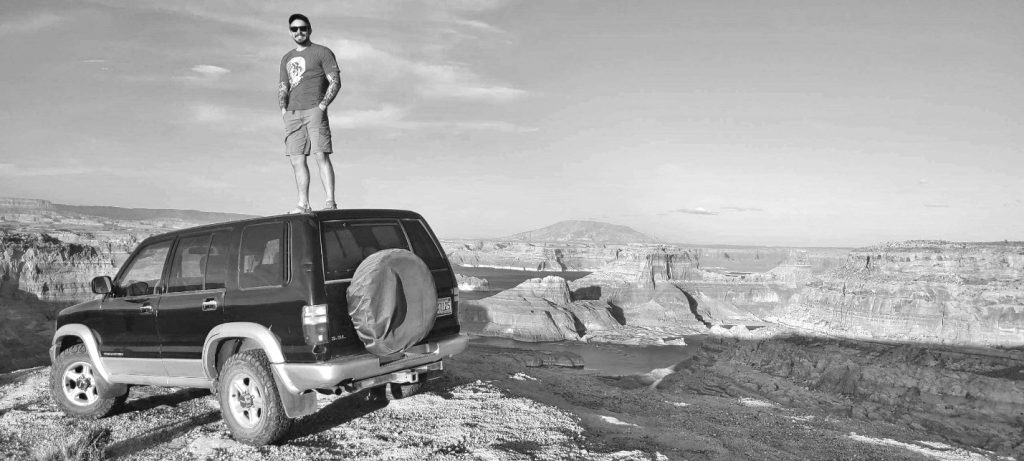 Ian graduated high school in Fredericksburg, Virginia and joined the Army where he served for four years, making one deployment to Iraq. After leaving the Army he returned to Virginia for a while, working various jobs while going to school. Ian was always drawn to the outdoors, and eventually he decided to attend a semester at the National Outdoor Leadership School (NOLS) for certification as an outdoor wilderness instructor. When he'd finished that program he took off to Lake Powell and got his dream-job as a kayaking/canyon guide. Dream jobs seldom pay that well, so after a season of hard-work on the water and subsistence living at the guide-house, he was excited to accept a position as a law enforcement officer at Glen-Canyon Dam, though he planned to continue his guide work part-time.
He is survived by his parents, Jack and Lurleen (Lu) Brisbin, formerly from Gloucester, now residing in Sandia Park, New Mexico; brothers, Dominic and Danesa Brisbin (Alessandra, Raina and Kiera), Joshua Brisbin, Waldon Brisbin; grandparents, Jacqueline Schmidt (San Diego, California), Walt and June Bromma (Concord, California), William H. and Mae Wooters (Fremont, California) and numerous uncles, aunts and cousins.
A memorial is set for May 23 at Mosdell Mortuary, Kanab, Utah from 11 a.m.-noon.
Ian Hunter Brisbin was a son. He was a brother. He was a best friend. He was a soldier. He was the first person you wanted to call to share laughs or sorrows with and was always quick to offer an encouraging word or movie quote to cheer you up. Ian never believed he was better or more deserving than anyone else. He put others before himself not out of obligation, but because he simply cared about people and accepted them as they were. He was one of the most genuine human beings you've ever known, and had a magnetic energy that made people want to know him and share experiences with him. At 26, he was just realizing his potential, just starting to truly make things happen for himself. Ian was a confident outdoorsman and ultimately, he died doing what he loved, in a place he loved to be. His picture here was taken by a friend on the day of his accident; it's our last memory of him alive, and it's a good one.