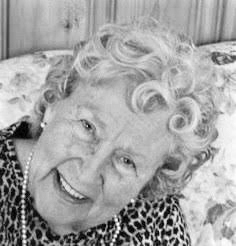 Helen Rhodes Maness Workman, 92, of Roanoke, Virginia, passed away peacefully on Friday, May 1, 2020. She was preceded in death by her parents, Robert Leonidas Rhodes and Fay Wiatt Rhodes; brother, Robert Leonidas Rhodes Jr.; four sisters, Maude R. Cox, Clementine R. Bowman, Marguerite Rhodes, and Fay Rhodes; also, her husbands, Albert M. Maness and Thomas N. Workman. Helen is survived by her loving and adoring family, sister, Jackie R. Rowland; and children, Diane M. Herchenrider (Robert), Bert Maness (Julie), and Jamie M. Lockard (Ellis Belcher). Also surviving are six grandchildren and six great-grandchildren, Maggie and Dan Gold and daughter, Sadie; Robert and Jenny Herchenrider and daughters, Abby and Hannah; Josh and Olivia Maness and daughter, Helaina; Matthew and Kate Maness and daughter, Aria; Katie and Anthony Gravina and son, Pierce; and Abbie Lockard.
She was born in Hampton, Virginia, on her father's dairy farm and moved to Gloucester, Virginia, as a young girl, and enjoyed a wonderful childhood with her siblings on the farm. Helen left the country life for nursing school at Johnston-Willis in Richmond, Virginia, and began a five-decade nursing career that took her to Maryland, back to Virginia, and then to South Carolina. Everywhere she worked, Helen was celebrated for her compassion, patience, and love of caring for others. Nursing was her mission field. Her faith was of utmost importance to her and a great highlight of her life was a trip to the Holy Land. She was a member of Cave Spring United Methodist Church for many years and loved her Sunday school class and United Methodist Women's (UMW) group. Helen had many interests over her lifetime including painting, sewing, crafting, and puzzling and she had a voracious appetite for reading. She read the Bible 20 times! She enjoyed all of God's creation, especially cats, birds, flowers and the ocean.
The family would like to thank the staff at South Roanoke Nursing Home and express their appreciation for their attentive care. In lieu of flowers, memorial offerings may be made to the Friendship Class, UMW or the Backpack Mission Program at Cave Spring United Methodist Church.
A private graveside service was held for the family on Monday, May 4, 2020, and a memorial celebration will be held at a later date. Online condolences may be made at www.oakeys.com.