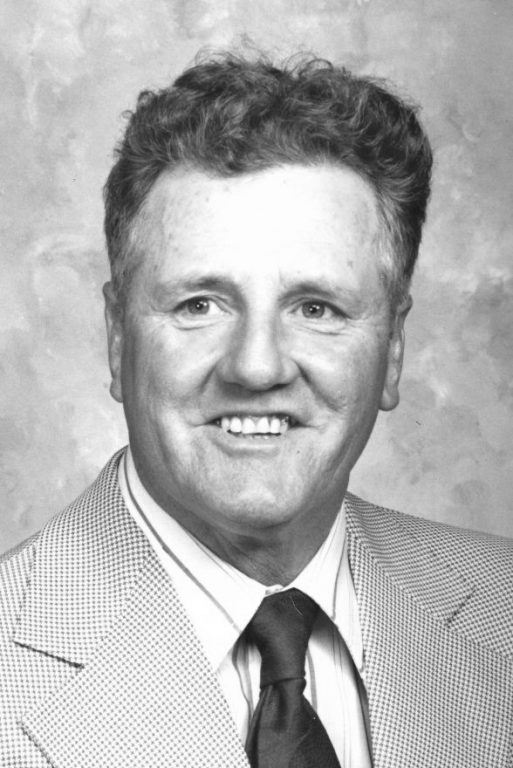 Gilbert Stuart Hall, age 95, of Mathews, passed away peacefully on Thursday, March 19, 2020, after a long, fulfilling life.
Gilbert was the beloved father of his daughter and son-in-law, Sandra and James Diggs, daughter and son-in-law, Wendy and Jeff Steinhoff, and son and daughter-in-law, Kerry and Carol Hall. He will also be lovingly remembered by his seven grandchildren, Greg, Michael and Jonathan Diggs, Travis and Eli Hall, and Jessica Steinhoff Sorem and Matthew Steinhoff. Gilbert was treasured by his 14 great-grandchildren, along with many close family members and friends.
Gilbert was born on June 11, 1924 to Boyd and Bessie Hall of Peary, Virginia. He attended St. Matthew Methodist Church in Peary. He became a skilled waterman before joining the crew of the USS Lawrence C. Taylor, Destroyer Escort 415, during World War II shortly before his 19th birthday. Gilbert was appointed acting helmsman of the ship and remained in that position until the war ended 18 months later. Gilbert was awarded seven battle stars, five for invasions and two for sinking submarines. He was also at the helm of the launch carrying General Chiang Kai-shek along the coast of Manchuria and China shortly after the war. Upon returning home, Gilbert continued working as a waterman and later making nets for fishermen until the age of 87.
Gilbert will be remembered by all who knew him for his unwavering integrity and honesty, love of family, generosity, wisdom, and abundant sense of humor. A private graveside service will be held for the immediate family. A celebration of life service will be announced at a later date.
In lieu of flowers, contributions may be made to the Mathews Volunteer Rescue Squad, P.O. Box 723, Mathews, Va. 23109. Faulkner Funeral Homes, Foster-Faulkner Chapel, Mathews, is assisting the family with the arrangements.