Shirley Ann Patrick Mau, cherished love of Richard Roy Mau's life for the past 68 years, left this earth still with a fire in heart.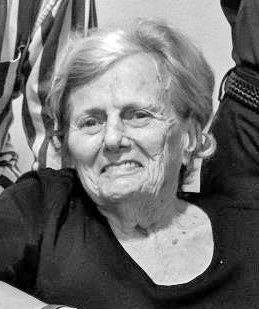 Shirley was born in Des Moines, Iowa, in 1933 to Herman Patrick and Mary Calvetti Patrick. Shirley was the oldest of four children and had three brothers, Gordon, Randall, and Dennis. She and Dick lived in Chicago, Illinois; Richmond, Virginia; Louisville, Kentucky; Minneapolis, Minnesota; Yardley, Pennsylvania; Boston, Massachusetts; Los Angeles, California, and San Diego, California.
Shirley moved to Gloucester, Virginia, in January 2020 and most recently resided at Commonwealth Living at Gloucester House.
Shirley was passionate about her beliefs and even more passionate about loving her family. Shirley had four children, Kenton Richard Mau, Douglas Henning Mau, Mary Mau Runnells, and Christopher David Mau; five grandchildren, Laurel Ann Daggers, MacKenzie Richard Mau, Maighdlin Gardner Mau, Ian Scott Runnells, and Torrey Christopher Mau; two great-grandchildren, Riley Christopher Mosher and Penelope Noelle Brett.
She was proud to have been able to take each of her grandchildren to some of the places they wanted to see most in the world, including Africa, England, Australia, New Zealand, Turkey, Spain, and Paris, the Galapagos, Peru, and Ecuador. She also travelled worldwide, both with her husband to Russia, Sweden, Finland, and Denmark and on her own to Guatemala and Switzerland.
Shirley was devoted to supporting the care of children and volunteered her time at the Polinsky Center in San Diego. She also served on the Board at the San Diego Museum of Art and as a Docent at the Philadelphia Museum of Art Park Houses for many years. Her knowledge and understanding of early American history were also a passion she enjoyed sharing with others.
Shirley was a strong, loving wife, mother, grandmother, great-grandmother, and friend. She will be remembered in the hearts of all who loved her. Her strength, basic goodness, and pragmatic approach to life will remain a stronghold in the hearts of her husband and children.
Services will be private. Family guidance under the direction of Hogg Funeral Home.