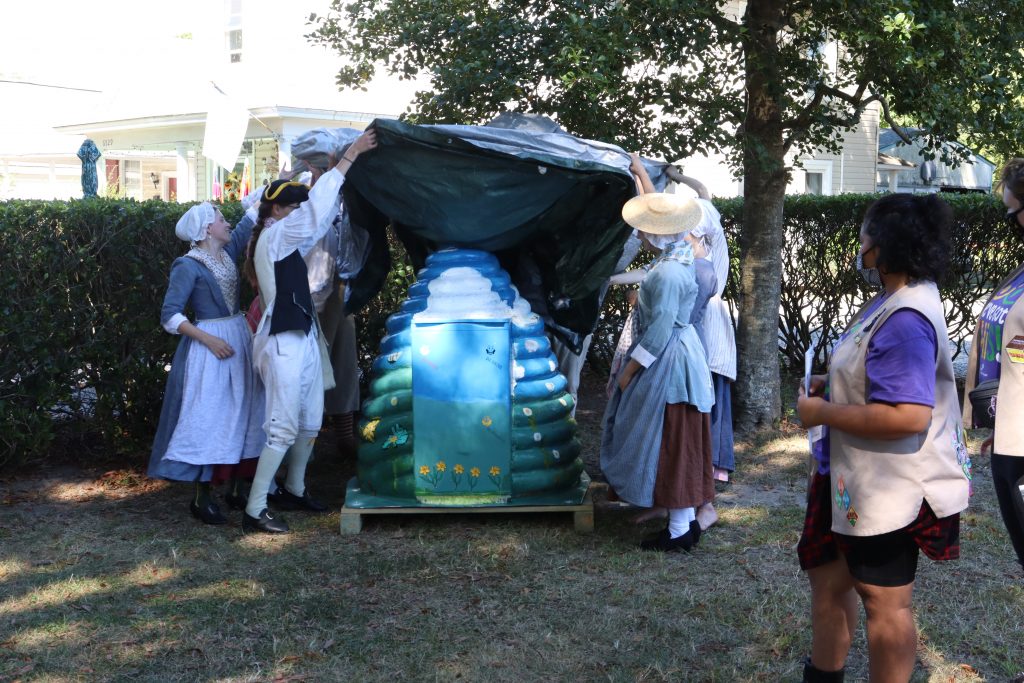 Maya Jones and Jade Hawkins of Girl Scout Troop No. 1055 unveiled a new Little Free Library next to Gloucester Museum of History on Saturday.
The two along with fellow Girl Scout Amber Trent made the library for their Silver Award Project, said Troop 1055 Leader and Chairperson Sarah White. The Silver Award is the highest award available to Cadette Scouts, which Hawkins and Jones are.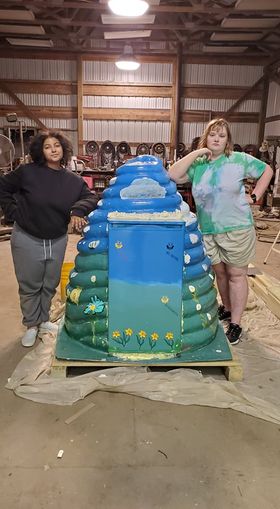 The award represents the service the girls have given to their community while challenging them to do more. To qualify for the award, the Girl Scouts completed a Journey, which is a series of studies and badges under a common theme. Jones, Hawkins and Trent's Journey was Media which involves monitoring, cultivating and influencing the many forms of Media.
The girls then had to find and address a need in the community that related to their Journey. Each Girl Scout then must record at least 50 project hours on their project which must also have a lasting effect on the community.
Creating a Little Free Library to encourage reading became their goal. It was made by repurposing a Gloucester Beehive and a small refrigerator in the hopes that it will be a long lasting feature of Main Street.
We as Cadette Scouts have taken the opportunity to unify our community and keeping with the traditions, "that a Girl Scout gives back," by repurposing this Beehive, a long standing symbol of Gloucester County, and creating a mini free library," said Jones, "it is our hope that this gift of art and literacy will be discovered by children and adults alike for years to come."
"As with any project it would not have been possible without help of neighbors like yourselves," said Hawkins, "by supporting ours scouts, you support projects like these. Our beloved cookies and fall product help to fuel the dreams, so we can have a better tomorrow. Whether it is saying thank you and encouraging to our postal workers or honoring our veterans by placing flags and wreaths, we stand here knowing we as Scouts are more than just cookies, so much more. We have made a commitment to follow what Scouts have done so for generations. Doing our part to make our world a little better."
Hawkins and Jones acknowledged the many contributes who helped make the project a success, expressing their gratitude to the individuals, organizations and businesses that supported them.