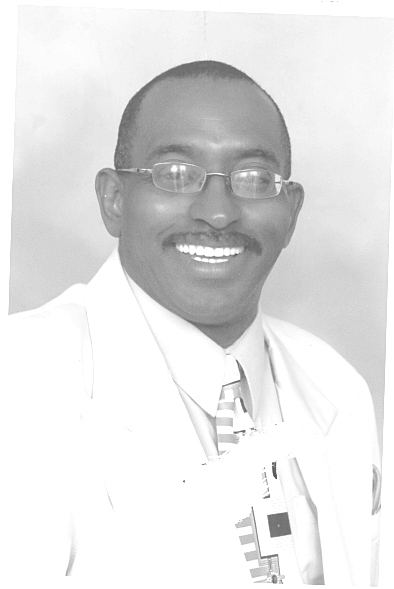 Elton R. Pryor of Newport News, was born on Feb. 7, 1959 in Gloucester County to the late Albert N. Pryor and Velma Pryor-Hendrick. He transitioned from time into eternity at his home on Tuesday, March 17, 2020.
Elton attended school in Gloucester County and Newport News, graduating from Denbigh High School in 1977. He attended Boyce Bible College and matriculated to United Bible College where he received a Bachelor of Theology, a Master of Theology, and an honorary Doctor of Theology Degree.
Elton confessed Christ at an early age, was baptized and united with Zion Poplars Baptist Church under the pastorate of the late Rev. Warner Smith. When the family relocated to Newport News, he united with Miracle Temple (Second Baptist) where he worked diligently in different areas of ministry. He loved music and singing, playing drums and the bass guitar were his favorite things to do. Always ready to work for the Lord, he answered his call to the Gospel Ministry in 1996 and was licensed and ordained by the late Dr. Floyd M. Blackwell. He was called to the Historic Zion Poplars Baptist Church in 2000 as interim pastor and was installed as pastor in 2001. He served four years as president of the Gloucester Union Relief of Missionary Baptist.
He is survived by his wife, Ellen Pryor; sons, Siyani Knight and Dominique Jarrett; daughter, Malenthia Young; seven grandchildren; mother and stepfather, Velma Pryor-Hendrick and Nathaniel Hendrick; siblings, Regina Wilson (Joseph), Michael Pryor (Elsie), Janice Pryor, Gail Thompson, and Theresa Johnson; a special great-niece, Shakarra.