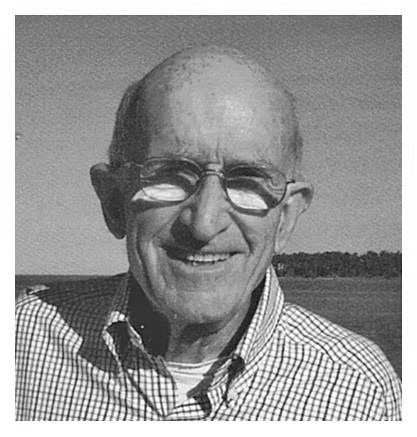 Leonard H. "Buddy" Simpson III, 86, of Henrico and Mathews, went to be with his Lord on Friday, Feb. 28, 2020.
Buddy was born in Wheeling, West Virginia, on July 31, 1933 to Leonard and Louise Simpson.
He is survived by his loving wife of 58 years, Mary; son, Leonard IV (Laura); daughter, Louise Heaton (Charles); grandchildren, L. Harrison V and Robert Simpson, and Quint "Charles V" and Anna Heaton. He is also survived by his sister, Sally Temple.
Buddy grew up in Richmond and Mathews. He attended St. Christopher's School in Richmond in 1951, and later graduated from the University of Virginia in 1955.
Buddy was employed by Metropolitan Life Insurance Company for 26 years. His boundless energy led to a successful career and membership in the Insurance Millionaires Association. He spent his free time coaching youth sports, studying history and working for the betterment of his community. After his retirement, he opened Simpson Realty LLC which he enjoyed beyond description until his death.
Funeral services were held at Mathews Baptist Church, Hudgins, on Monday, March 2, 2020, at 2 p.m. Burial followed at Christ Church in Mathews.
In lieu of flowers, donations can be made to the Mathews YMCA, 33 Cricket Hill Road, Hudgins, Va. 23076 or to the Mathews Volunteer Rescue Squad, P.O. Box 723, Mathews, Va. 23109. Faulkner Funeral Homes, Foster-Faulkner Chapel, Mathews, assisted the family.