Jo Ann Bertschy Hunley, 88, of Mathews, died on June 12, 2020.
She was born July 23, 1931 in Syracuse, New York, and moved to Mathews as a young child. She became a member of Christ Episcopal Church, made many friends, and helped at the family-owned Be-Jo Theater. She graduated from Mathews High School in 1948.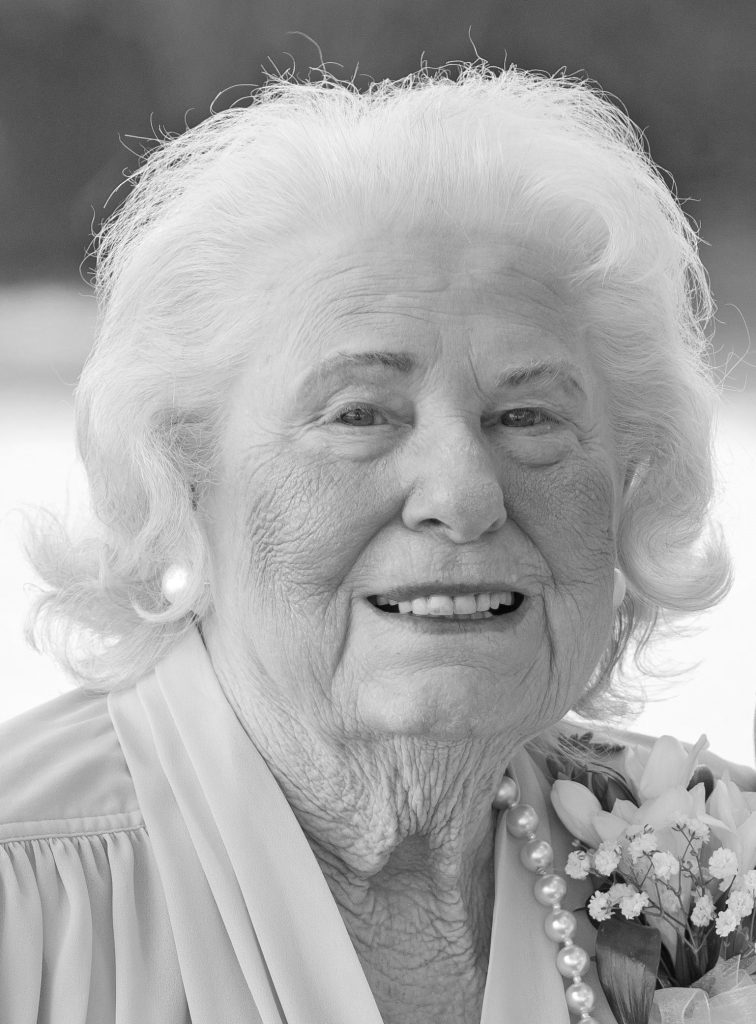 In her early years, Jo Ann was very active in many church and community organizations, including the Kingston Parish Sunday School, the Saint Andrew's Guild, the Mathews Junior Woman's Club, and the John Clayton Garden Club. She was also a lifetime charter member of the World War II Memorial Society.
While a member of Flotilla 36 of the United States Coast Guard Auxiliary she served as secretary-treasurer, training officer, and vice-commander. She was installed as commander of Flotilla 36 in 1971 becoming the second woman to head a flotilla in Division III. She later received retired status in recognition of her significant contributions. Those contributions included teaching safe boating classes, performing courtesy boat inspections, performing water safety patrols, and co-chairing the annual Shad Bake where as many as 3,000 people were fed.
Jo Ann enjoyed many summers with her friends and family at Mathews Yacht Club as a member and club manager, receiving honorary lifetime membership in 2005. During her approximately 10 years as manager, she planned and organized many parties, dinners, dances, and pig roasts.
After 17 years at Cheatham Annex where she earned many awards and commendations, she retired from the federal government in 2001 as a transportation agent.
Over the years, she also enjoyed traveling with friends and family, playing board games and card games (especially bridge), sewing, knitting, needlework, and socializing with her many friends. Her vivid memory of local historical facts and events will be greatly missed.
Jo Ann was preceded in death by her husband of 33 years, Joseph Hunley; parents, Robert and Helen Bertschy, and sister, Betty Lou Grachan.
She is survived by two daughters, Deborah Ripley and Stephanie Hamlett (Curt); three grandchildren, David Hamlett, Suzanne Ripley Phillips (Jay), Steven Ripley (Jessica); four great-grandchildren, and two great-great-grandchildren.
The family would like to thank the staff at Riverside Walter Reed ICU (particularly Michele) for their caring and compassion.
A family graveside service will be held at a later date.
Expressions of sympathy may be made to the American Heart Association, Mathews Rescue Squad, or Abingdon Rescue Squad.