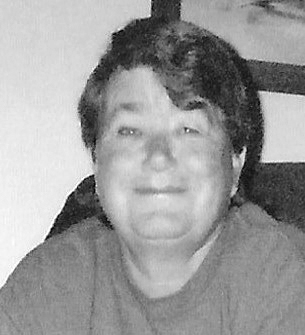 Helen "Edwina" Casey, 72, of Mobjack, passed away on Friday, Feb. 28, 2020.
She was preceded in death by her parents, Ralph Edwin Jackson and Avie Christine Wilkerson Jackson, and her sister-in-law, Ruth Ann Jackson.
She was a member of the Mathews Lions Club where she received the "Lion of the Year" award, Down the Road Hunt Club (Treasurer), and The Red Hat Society, along with many others.
Edwina enjoyed a long career in civil service after graduating from Mathews High School in 1965. In her spare time, she loved to play music, sometimes as a D.J. for local events, work on puzzles, fish, and supported Mathews County athletics by attending various sporting events. She worked at the Naval Weapons Station in Yorktown for 35 years, retiring from the Atlantic Ordnance Command as an inventory management specialist.
In her years of serving Mathews County Public Schools, she worked as a bus driver from 2008-2010, a JV softball coach from 2010-2014, and a board member for the Mathews County Board of Supervisors for 12 years before leaving in December of 2019.
She is survived by her son, Joseph Allen Casey Jr. of Mobjack; two granddaughters, Allison Elizabeth Foster of Redart and Alyssa Dawn Deagle of Mobjack; three sisters, Jackie DelRosso of Anchorage, Alaska, Dottie Henderson of Conway, South Carolina, and Mary Jenkins of Gloucester; a brother, Gerald Wayne "Pal" Jackson of Mobjack, and many nieces and nephews.
The family received friends on Wednesday, March 4, from 5-7 p.m. at Faulkner Funeral Homes, Foster-Faulkner Chapel, Mathews. A funeral service will be held on Thursday, March 5, at 11 a.m. in Emmanuel Methodist Church, Mobjack, followed by interment in Windsor Gardens Cemetery, Dutton.
In lieu of flowers, donations may be made to the Mathews Volunteer Rescue Squad, P.O. Box 723, Mathews, Va. 23109.