Edward Joseph Horner, Jr. age 87, of Gwynn's Island, Virginia, formerly of Highland Springs, Virginia died Wednesday, May 13, 2020.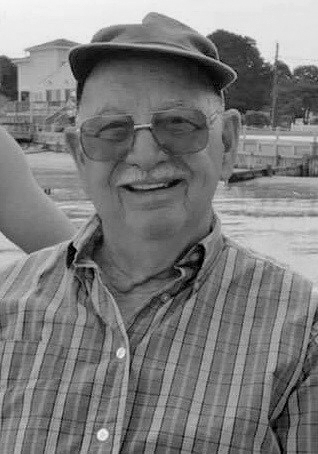 Edward was preceded in death by his wife of 46 years, Anita Horner as well as his son, Edward J. (Jay) Horner III; stepchildren Judy S. Hailey, Stuart Saunders and great-grandson, Kyle Simons.
He is survived by his stepson, William Saunders (Carolyn); daughter-in-law, Lacie Horner; his brother, James Horner (Jackie); sisters, Barbara H. Burton (Curtis) and Eva H. Gay. Also left to cherish his memory are nine grandchildren, Jordan Horner Taylor (Stephen), Edward J. "Cayman" Horner IV, LCpl Jaycie Horner, Elaina and Kimberly Horner, Ricky Hailey (Pam), Deborah H. Granger (Mark), Sherri S. Pearson (Brad), Russell Saunders, and six great- grandchildren.
Born to Edward J. Horner Sr. and Mary Leonituk Horner on April 12, 1933, he lived in Lanexa, as well as the Fulton Hill area in Richmond as a young man. After losing his dad at a young age, Edward would work at a family farm and then joined the U.S. Navy. Edward would marry the love of his life Anita and make a life in Highland Springs where they welcomed their first child together a little over a year later.
They enjoyed many summer days at the Gwynn's Island campground where he fell in love with the slower pace of bay life, the sunsets and fishing. Ed and Anita would eventually make their permanent home on Gwynn's Island where Ed owned and operated his construction company. Ed was the Island handyman building bulkheads, replacing roofs, winterizing homes, installing many water softeners and more. There wasn't a job he couldn't do and could outwork anyone half his age. Edward was a hardworking man all his life and an exemplary man of great strength and integrity.
He has taught his family many things including his love of family and fishing. He was a man of few words but of great humor with his one-liners, even through his trials and effects of dementia. Many a gathering he would silently watch and say how much he enjoyed simply watching his family. He will be sorely missed by all, especially the ones who called him Papa.
A private graveside service was held at 3 p.m. on Sunday, May 17, at Gwynn's Island Cemetery. The family is planning a proper celebration of life as the restrictions ease.
Memorial donations may be made to the Gwynn's Island Civic League or charity of your choice. Faulkner Funeral Homes, Foster-Faulkner Chapel, Mathews, Virginia is assisting the family.