Catharine Carter ("Carter") Catlett Williams, 97, died on Tuesday, Sept. 8, 2020, following a brief illness, at her home, "Creek House," on the North River, Gloucester, surrounded by family and a beloved aide. An author, national lecturer and advocate for social change, Carter committed her life to causes seeking equity and inclusion for all people and to healing racial and economic divides. Carter attained national prominence in the 1980s and 1990s as a gerontological social worker and advocate of nursing home reform, helping to construct new conceptualizations about aging and to create new approaches to long-term care for elders.
Born on Sept. 2, 1923 into a family tracing its roots to the earliest European settlers in Virginia and New York, Carter grew up in her mother's family's home, "Toddsbury," on the North River. Her father, Landon Carter Catlett Jr.'s commission as a pilot in the U.S. Army Air Service, carried his young family to San Antonio, Texas (where Carter was born) and to Honolulu, Hawaii. In 1925, Lt. Catlett was killed in an airplane accident and Carter and her mother, the former Catharine Sanders Mott, returned from Hawaii to Gloucester to live with Carter's maternal grandparents at "Toddsbury." Much of her early years in Gloucester, including vivid recollections of rural life in Gloucester County almost a century ago, and the rediscovery of her father through his and his family's letters, is chronicled in Carter's 2008 book, "Glorious Adventure."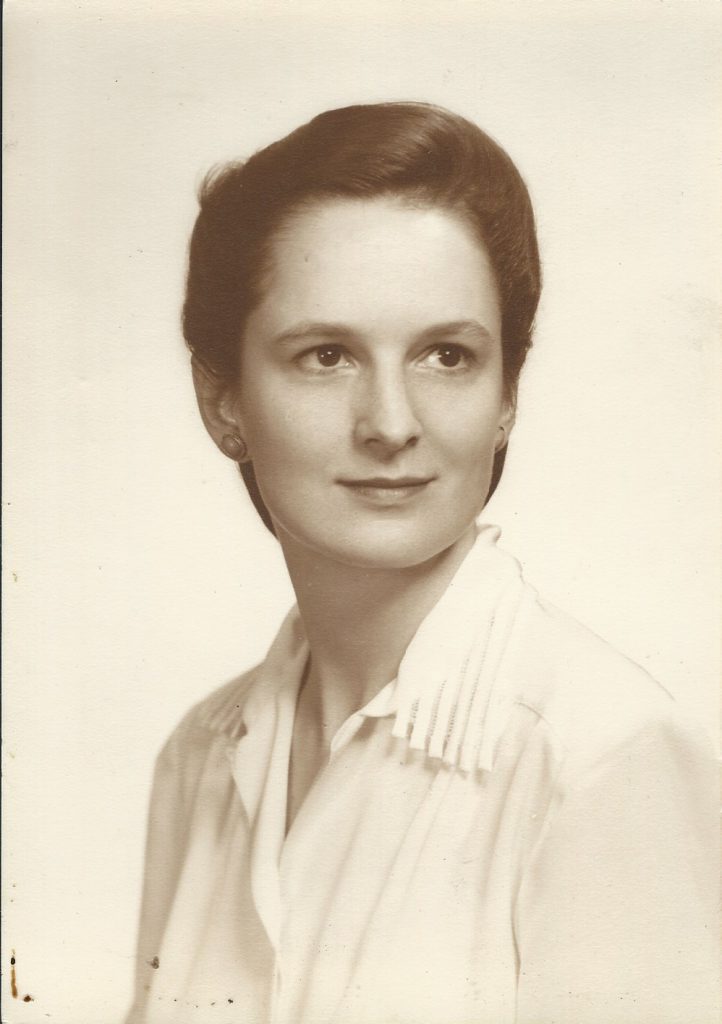 A graduate of St. Catherine's School in Richmond and of Wellesley College, Carter received her M.S.W. from the Simmons School of Social Work in Boston, specializing in medical social work. In 1951, in Ware Episcopal Church, Carter married Thomas Franklin ("Frank") Williams, M.D., of North Carolina whom she had met while he was a student at the Harvard Medical School and she was practicing social work at the Harvard teaching hospitals. In the mid-1950s, Carter and Frank made their permanent home in Chapel Hill, North Carolina, where Frank joined the medical faculty at the University of North Carolina. Carter became deeply involved in the Civil Rights Movement, working to support access to equal housing opportunities and to eradicate Jim Crow laws. Carter was not a bystander, but an active participant who took up the call of the non-violent movement, joining picket lines and sit-ins, marching for freedom, taking meals to jailed Black protestors, and opening her family's home to any in the movement who needed aid.
In 1968, Frank's work took him to the University of Rochester in New York. Carter tackled problems of housing inequities in city neighborhoods and soon found herself on the Zoning Board of Appeals for the city. In the early 1970s, as Frank became one of the founders of the field of geriatrics in medicine, Carter became interested in improving the quality of life for nursing home residents and began work as an independent nursing home consultant.
Most nursing homes established in the United States during the 1960s operated on the acute-care model of hospitals. Carter came to understand this as a fundamentally flawed approach for long-term care, one that placed adherence to inflexible and frequently damaging protocols over the individual, and often the actual, needs of older residents. She became particularly concerned about the widespread use of physical and chemical restraints applied to elders. During the 1980s and 1990s, Carter argued that simple changes in the physical environment and in attitudes toward resident care in nursing homes would make the use of restraints unnecessary. A Commonwealth Fund grant-funded tour of nursing homes in Scotland and Sweden, particularly at Grabergets, Sweden, provided Carter proven practical models with which to make hers and her colleagues' successful argument for the elimination of restraints in the United States.
In 1983, Carter and Frank moved to Bethesda, Maryland, when Frank was appointed director of the National Institute on Aging of the National Institutes of Health. Carter served as a consultant to the group developing criteria for nursing home assessment following the Omnibus Reconciliation Act (OBRA) of 1987, was active with the Foundation for Long Term Care, the National Citizens' Coalition for Nursing Home Reform, and the National Restraint Minimization Project. Throughout the 1980s during their years in Bethesda and following their return to Rochester in the 1990s, Carter lectured coast-to-coast on the need to eliminate physical and chemical restraints and to replace them with a new model of individualized care and intentionally-designed residential choices for elders. The new approach drew from a growing consensus around applying relational and relevant, evidence-based practices to needs particular to the aging population, rather than relying on hierarchical or outdated acute-care models. Carter published widely on this topic, and convened leading practitioners across the country who were "pioneering" this new work. Together they formed a national movement, the Pioneer Network for Culture Change, which continues to lead in nursing home culture change in the United States. The recipient of numerous national awards, Carter was known for her graciousness, modesty, passion in her work, and an exceptional ability to articulate and frame the national paradigm shift in long-term care that she and a small group of others helped to set in motion.
Carter and Frank rejoiced in a happy marriage, their work together and in their family. Shepherding their children through three moves between the southern and northern U.S., they retained their connection to their southern roots in Gloucester and in Piedmont North Carolina. A superb home cook and gardener, for over six decades Carter welcomed for countless meals at her family's table prominent medical and social work colleagues along with young house staff and "fellows" training in medicine. Lifelong Episcopalians, Carter and Frank sought and were active in Episcopal Church parishes committed to social justice and "the beloved community," as described by Dr. Martin Luther King Jr.
Carter was predeceased by her husband, Frank, and by her son, Landon Carter Williams. She is survived by her daughter, Mary Wright Williams Montague (Breck), and her son, Thomas Nelson Williams. She is also survived by four grandchildren, John Williams Damron, Catharine Carter Damron (Frank Kane), Edward Thomas Williams, and Mary Berkeley Breckinridge Montague; two step-grandchildren, Robert Breckinridge Montague (Jenny), Ada Cordelia Gay Montague Stepleton (Jay), and three step-great-grandchildren (Lucretia, Bergen and Jasper). A celebration of Carter's life will be held when it is possible to gather in person.
The family wishes to thank those who helped Carter continue to live in her own home the past four years: friends Marjorie Hayes and Lee Rice, the aides of All About Personal Care (Lori Bunn, Debbie Flannigan, Sue Greggs, Linda Washington), and housekeeper Lisa Washington. The family also expresses appreciation for the staff of Riverside Walter Reed Hospital, Heron Cove, and Riverside Hospice.
Contributions in Carter's memory may be made to Ware Episcopal Church (Gloucester), the Episcopal Church of St. Luke and St. Simon Cyrene (Rochester, New York), and the Pioneer Network (www.pioneernetwork.net).
Andrews Funeral Home is assisting the family.