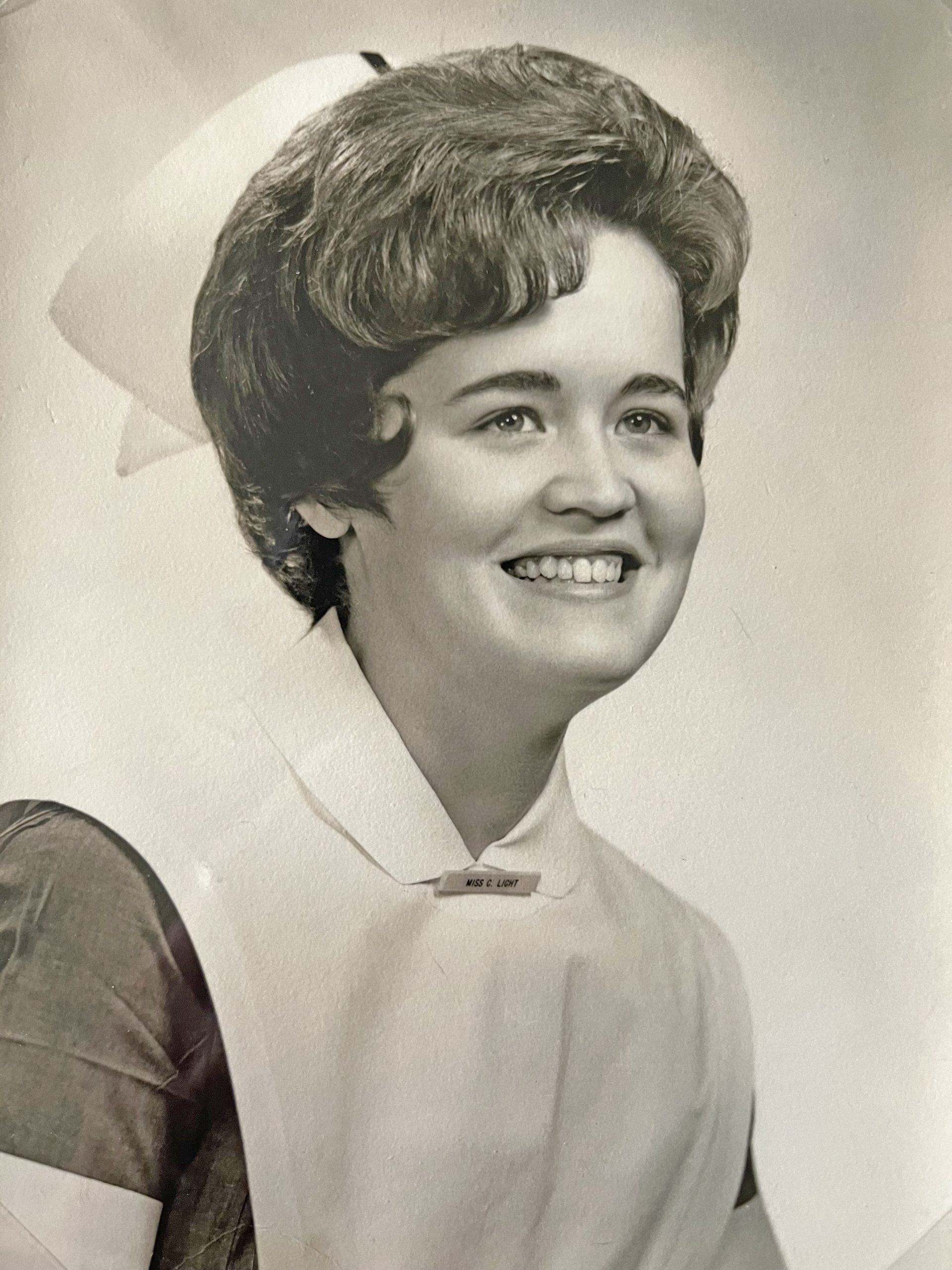 Carolyn Frances Light Morris, 78, of Cobbs Creek, Virginia, was born on Aug. 7, 1944 and peacefully entered eternal rest on Sunday, Sept. 4, 2022, surrounded by her family.
She was born and raised in Fincastle, Va. Carolyn graduated from Lord Botetourt High School ('62) and Lewis Gale Hospital School of Nursing. She practiced as a registered nurse for 57 years and was known for her love and compassion for others.
Carolyn was preceded in death by her parents, Walter and Helen Light; her brother, Thomas Light, and an infant daughter, Helen Virginia Morris.
She is survived by her beloved husband of 56 years, William Edward Morris; their daughters, Karen Murray (Paul) and Kathy James (David); grandchildren, Katelyn James, Sara Paige Murray, Jackson Murray, and Seth James. Carolyn is also survived by her sisters-in-law, as well as many nieces and nephews. She will be affectionately remembered by all whose lives she touched.
Carolyn loved being a part of a faithful community where she was an active member in her church. Over the years, she served in numerous roles to include: children's choir director, youth leader, Sunday school teacher, and adult choir member.
In celebration of a remarkable life, a graveside service will be held at Windsor Gardens Cemetery, Dutton, Va., on Saturday, Sept. 24, 2022, at 11 a.m., with a reception to follow at Salem United Methodist Church, Mathews, Va.
In lieu of flowers, donations can be made to the Cystic Fibrosis Foundation at www.cff.org or 4550 Montgomery Avenue, Ste. 1100 N, Bethesda, Md. 20814.
Faulkner Funeral Homes, Foster-Faulkner Chapel, Mathews, is assisting the family.