Betty Yvonne Edwards Spoo, 79, of Milton, North Carolina and formerly of Ruther Glen, Virginia, departed her earthly body for her eternal home with the Lord Jesus Christ on Tuesday, April 7, 2020.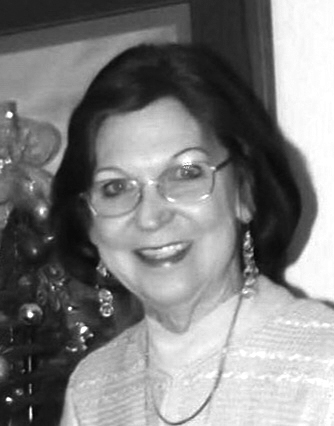 Betty Von was the widow of John A. Spoo and the daughter of the late Tom and Lorene Edwards of Mathews. She was born on Feb, 22, 1941 in Wilson, North Carolina, and moved with her family to Mathews as a child. She grew up in Mathews and always considered it her home.
She is survived by four daughters from her marriage to the late Edward LaPlante of Toledo, Ohio: M. Lorene Codispoti (John) and M. Lynn Nash of Milton, Melanie L. LaPlante of Sarasota, Florida, and Marcy L. Childs (William) of Frostburg, Maryland. Her three siblings also survive, DeWitt Edwards (Mary Ellen), and Michael Edwards (Deborah) of Mathews, and Phyllis Armistead (Thomas) of Delmar, Delaware. She is further survived by 12 grandchildren and numerous great-grandchildren, nieces, nephews, and extended family across the United States.
Yvonne had a successful career of over 30 years in furniture sales and interior design, working at Gallahan's Furniture in Fredericksburg, Virginia, and Waite Furniture in Thornburg, Virginia. She enjoyed gardening, arts and crafts, Dallas Cowboys football, and made a mean banana pudding. Her wry wit and humor will be greatly missed by all who knew and loved her.
Betty Von's remains will be interred in the family plot at Windsor Gardens in Mathews at a later date. A memorial service will also be scheduled in Mathews. She has requested that in lieu of flowers, donations be made in her memory to Semora Baptist Church, where she was a member (14450 NC-119, Semora, N.C. 27343).